For a better experience on Cayman Scents,
Update Your Browser.
Our decadently rich whipped body cream contains shea and cocoa butters to replenish and re-hydrate your parched skin, creating a soothing nourishing shield of moisturizer on your skin all day long.
MOISTURIZE AND NOURISH YOUR SKIN!
Get sexy with our most popular fragrance. Hints of citrus, vanilla bean and amber are featured in this signature scent with a dash of attitude.
ADD TO CART
Quick View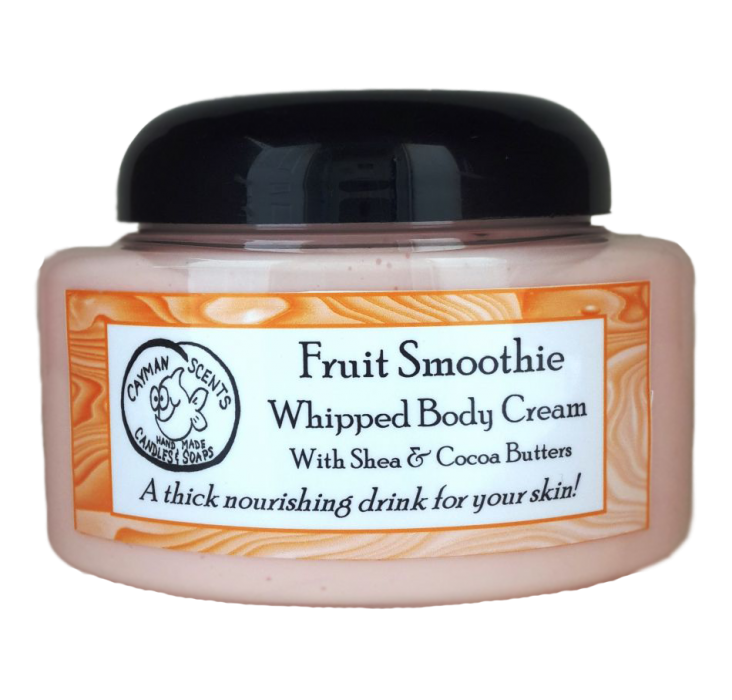 A creamy mixture featuring citrus, melons, apples and pears. This fragrance is so yummy, you will be tempted to taste it, but feed it to your skin instead.
ADD TO CART
Quick View
A rich exotic scent yet fresh and eclectic. Derived from verbena, yuzu zest, blue water lily, sandalwood with a light musky aphrodisiac undertone.
ADD TO CART
Quick View
Listed prices are in US Dollars (USD) ($1 USD = 0.80 KYD)